Oates Attends 24th Annual MIAMI International Real Estate Congress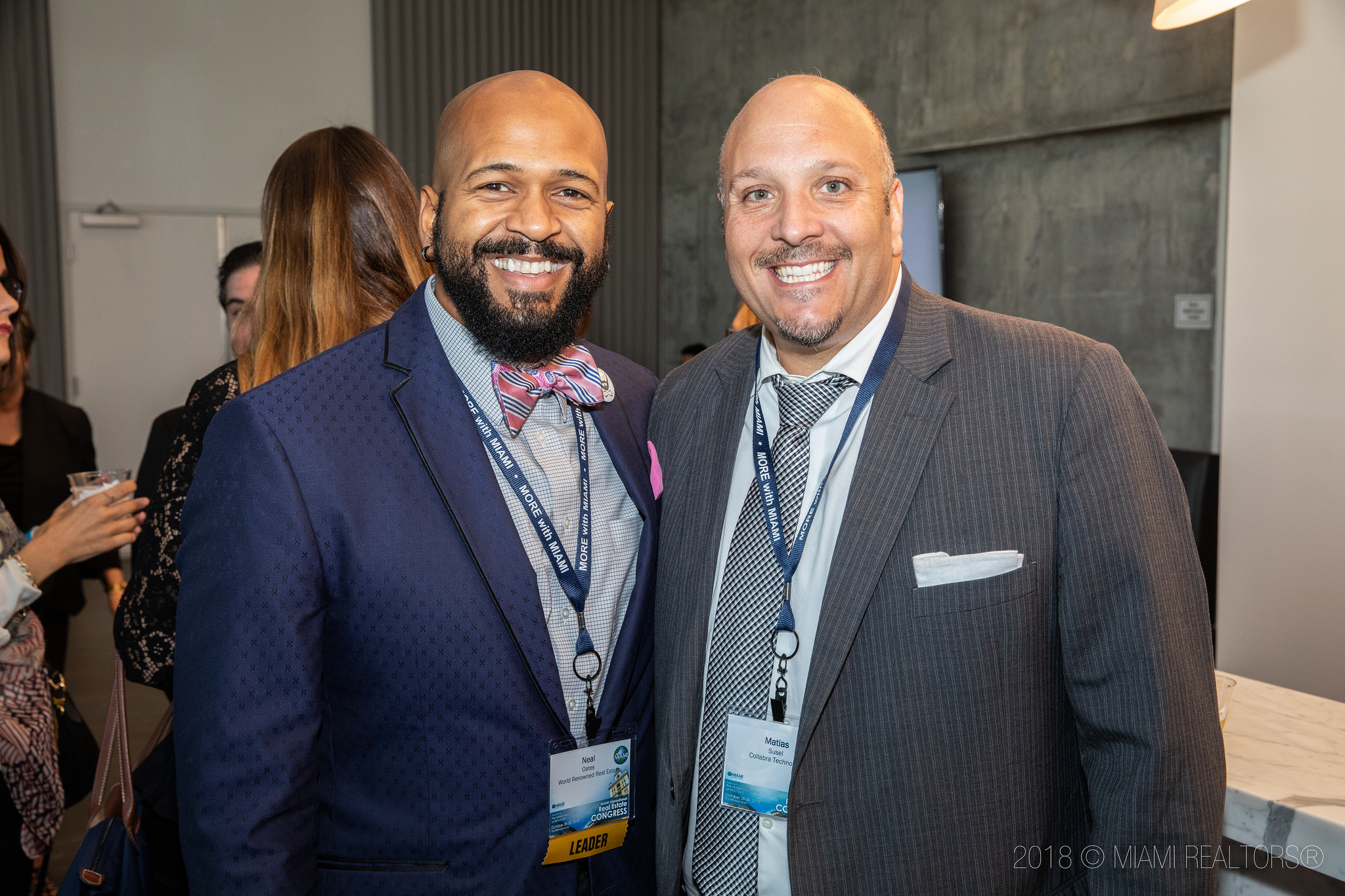 MIAMI — Neal Oates, Jr. and World Renowned Real Estate in Hollywood, Florida was among more than 300 Realtors who traveled from around the United States and the world to learn about the latest international trends, how to market their properties, establish international business relationships, and continue their professional development at the 24th Annual MIAMI Association of REALTORS® (MIAMI) International Real Estate Congress in Miami on October 28-30, 2018.
"This is an outstanding program for anyone involved in any phase of real estate services – residential, commercial, investment, lending, legal and professional services of any kind in the United States and with neighboring countries and cities," Oates said.
This year's conference brought together an array of nationally and internationally known real estate industry experts, forecasters, and national speakers to address the hottest industry issues, including factors that are influencing trends in international real estate investment and development. High-level delegations from approximately 12 countries and several U.S. cities traveled to Miami to network with foreign and domestic real estate practitioners.
12 Foreign Countries Participated in the 2018 MIAMI Congress
Brazil, Costa Rica, the Dominican Republic, Ecuador, France, Italy, Monaco, Dubai (United Arab Emirates), Colombia, Mexico, Argentina and Greece had delegates at the 2018 MIAMI Congress. The real estate leaders each spoke about the markets in their respective countries during a special international market briefings session on Sunday, Oct. 28.
Delegates and guests also engaged in MIAMI Congress panels and marketing sessions to capitalize on the presence of MIAMI's esteemed partners. MIAMI has official partnerships with 188 international organizations worldwide.
NAR Chief Economist Lawrence Yun Headlined 2018 MIAMI Congress
NAR Chief Economist and Senior Vice President of Research Lawrence Yun headlined the list of featured speakers at the 2018 MIAMI Congress. Conference topics included: international buyer information and trends, economic updates, South Florida market research and statistics, impact of crypto currencies, technology to boost your global business, impact of Asian buyers in South Florida and the United States and more.
Featured programming included MIAMI CEO Teresa King Kinney revealing initial findings from the latest South Florida Profile of International Buyers, a survey conducted for MIAMI by NAR. The survey is the only study that annually tracks international real estate sales in South Florida. The presentation included key statistics and trends on the top foreign countries purchasing Miami real estate.
For more information, visit: MiamiCongress.com
The MIAMI Association of REALTORS® (MIAMI) represents 47,000 real estate professionals in all aspects of real estate sales, marketing, and brokerage. It is the largest local Realtor association in the U.S., and has official partnerships with 188 international organizations worldwide. MIAMI's official website is www.MiamiRealtors.com